There is no formal Half Tour of Bradwell in 2022.
Instead, we are hosting a round of the FRA championships with the Bradwell Short race on August 13th.
For more information visit the Short  page
Results
You can look at the results here
Entry Fee
Pre-entry only: The fee is £15.00 plus an extra £3 for runners who are not in the Fell Running Association
Entry via the Fabian 4 entry system
You will get a map with your race number on the way to the start line
The entry limit is 200 runners
You can cancel your entry up to 2 days before the event but there will be no transfer of entries
There will be no entries on the day and you will not need to sign-in on the morning
Race details
Well, this event is in the time of COVID and we have had to change a few things to make it safe for you.
Car parking will be free, using the sports field by registration.
Make sure all your details are up to date on the Fabian 4 website – your entry can be changed anytime up to 2 days before the event. If you need to cancel your entry you can, up to the same date, and you will get your entry fee refunded less the Fabian 4 admin fee of £1.90. Keeping your details up to date is vital as there will be no paper sign in at registration. So beforehand remember you will need to make sure we have the registration plate of the vehicle you will be arriving in plus an emergency contact details of someone who will be available on the day, just in case.
So, on the morning, you just need to turn up, collect your race number and timing chip on the way to the start. You can pick your own start time between 9am and 9.30am
The start is a 5-minute walk from the Sports Pavillon. Leave all your kit in the car. Take your car keys with you. There will be water available at the sports pavilion and 2 toilets but nothing else.
We are sorry but NO DOGS are allowed on the sports fields and you cannot take your 4 legged friends with you on the day.
You must carry FULL FRA KIT.
Plus a MOBILE PHONE so we can contact you if needed
Plus ALL YOUR FOOD AND WATER FOR THE DAY
Plus a face mask, just in case you need to stop of help someone. A 'buff' will be fine
There will be no food or water stations at the checkpoints- you will need to be self-sufficient.
There will only be limited food and drink at the finish – we will try and make this all COVID secure
There will be no prize giving on the day. Arrive, take part, say 'Hi' to those you know but please do not hang around at the end. We need to keep the numbers sensible, well-spaced and safe for everyone at the event. Crowds are not encourage. We are sorry but no spectators are allowed.
You may all get a small memento. Let's see what we can do in a safe way. There will be no big prize for the winner.
Results will be on the RaceTekLive website. We will try and make sure this is active during the event so your loved ones can watch your progress and we will publish the URL beforehand.
Remember: Don't be a Muppet. If you have COVID or symptoms compatible with COVID or you are self-isolating PLEASE DO NOT COME. Just ask for a refund via Fabian 4
Please check the website and your emails before the event. If government policy changes or there are local issues then we may need to cancel. If this does happen then we will make sure the Fabian 4 entries are available so you can get a refund. That said this event is run to support local good causes so if the event is cancelled then we may be cheeky and ask if you can donate your money instead of asking for a refund.
Now to make it safer we are running the event in reverse so that the Bamford road crossing is safer. This short section will be UNTIMED. Just 'dib' the marshalled checkpoint before the road, then cross safely. To restart the clock 'dib' the checkpoint on the other side of the road. If you forget to dib the second control then we will fudge the results but you will not be allowed any extra time for the road crossing so your overall time will be longer.
There will be no other manned checkpoints so you must carry all your food and water. If it is hot take plenty of water and sunscreen!!. If it is cold then take more food and extra layers. You are all adults. Please be sensible.
For clarity the FRA kit list is:
Waterproof whole body cover (with taped seams and integrated attached hood)- we may allow pertex bottoms if the weather is good
Hat
Gloves
Map (given out on the day)
Compass (Silva type. NOT an electronic compass)
Whistle
Emergency food
Plus our extra requirements of:
Mobile Phone
Food and water for the whole race – which is in addition to the emergency food
Facemask ( this can be a 'buff' and act as your hat too)
To make us sleep better at nights you must carry your mobile phone and your mobile number needs to be included in your race entry details. If you go missing the first thing we will do is ring your phone. If you are not contactable the emergency services may still use your phone signal to track down your location. Let's hope that is never needed but we are running this event will fewer marshals on the ground so make sure your phone is charged and working on the day.
At the same time, this is  NOT a GPS event. We do expect you to navigate the course using the map and your brain. We have this conflict about safety and carrying phones. We have to trust you all. Please take your phone but please do not use it to cheat and follow a GPS route. That simply is not in the spirit of the event
Contact for Race Information
Greg Rimmer
07793634495
g.rimmer461 (at) btinternet.com
Teams
Teams allowed: 
Location
The event starts from the Bradwell Sports Club, S33 9ST. Enter opposite the Samuel Fox pub. Grid ref: SK175818
Records
There are no records for this route. It is the first time it has been used. We expect  the winner will take around  2 and a half hours
The final runners will take around 4 hours
Junior races: Juniors not allowed
Other information
No Dogs on the Sports Field or on the private land, please.
Provisional Maps
This is the proposed route. The start is on PRIVATE land and there is NO ACCESS to this section until the day. On this map, we have included a suggested alternative route if you want to recce the course
The Start List – check out your race number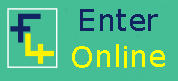 What a fantastic race. So well organised and what a fabulous route. The Peak District is stunning!
Great event really enjoyed it. Thanks to the organisers and marshals out on the course yesterday.
Great event, really enjoyed it, thank you to everyone involved
Love that the monies go to such great causes